Central to the religious life of the school is the person of Jesus Christ who came among us 'as one who serves' (Luke 22.27). Our Catholic school is committed to reaching out to help those in need, through charitable outreach initiatives. All outreach activities connect to the person of Jesus Christ and to the sacraments, especially the Eucharist. Drawing on the Catholic Social Teaching of the Church, we have a deep commitment to supporting a range of charitable organisations, families and individuals in need.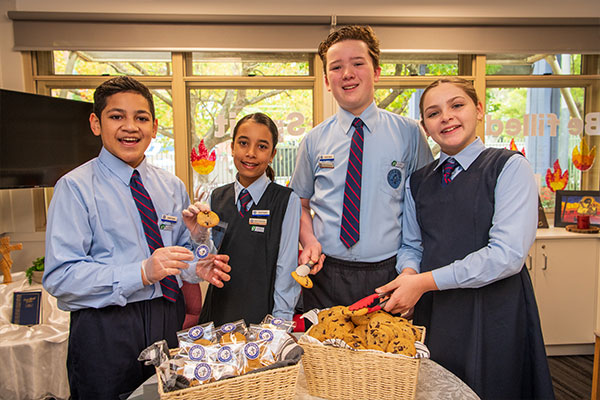 St Pius' Catholic Primary School Enmore is proudly and visibly Catholic and our charism drives our work. The Gospels underpin our school's mission and vision– 'Search, Serve and Soar'. Our school community comprised of students, parents, teachers and parish work in partnership to serve our school and the wider  community. 
Our Family Educator works seamlessly between parish and school, supporting families including Seasons for Growth, facilitating the Mini Mercy action group and providing a variety of opportunities for parents to celebrate and learn about our faith together. We seek opportunities to undertake outreach activities at a student, parent, staff and parish level such as our affiliation with Newtown Mission and Hope House where our parents serve food and our students provide toiletries on a regular basis and bake cookies with positive affirmation cards. We also actively support outreach programs of Caritas Australia and collect for the St Vincent de Paul Winter and Christmas Appeal.