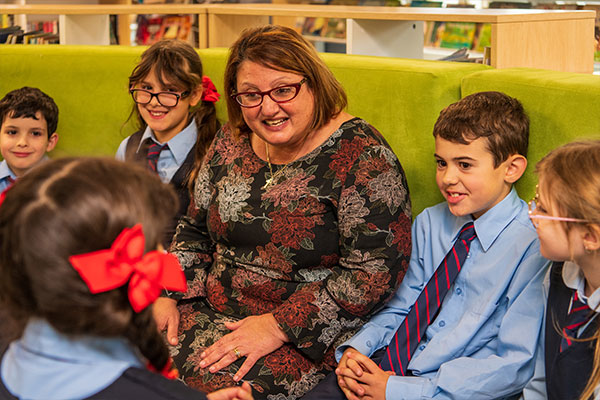 Welcome to St Pius' Catholic Primary School Enmore which is a part of the parish of Our Lady of the Southern Cross, Enmore-Tempe. We are a community journeying together in faith as we 'Search, Serve, and Soar'.
Our school offers contemporary, flexible learning and play environments that focus on the child as a learner. We provide a rich, diverse curriculum that caters to all students and their needs.
As a Catholic educator, I am passionate about ensuring that our school provides an inclusive, holistic education for every student. We build our students' capacity to grow spiritually, academically, socially, and emotionally to enable them to be confident learners today and inspirational leaders for tomorrow.
Mrs Caroline Boulis
Principal
Proudly Part of the Community of Sydney Catholic Schools
Our school is part of a system of 147 low-fee Catholic schools in the Sydney Archdiocese.
Sydney Catholic Schools are thriving Catholic communities that ignite a love of Christ through excellent teaching and learning to empower students to reach their full potential.