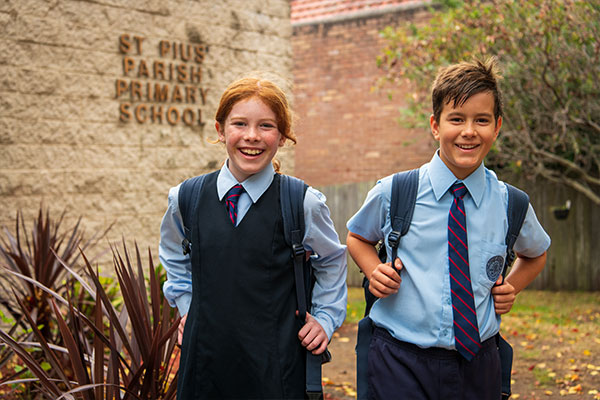 We warmly welcome all families into our St Pius' school community.
St Pius' Catholic Primary School Enmore offers an affordable quality education, providing a challenging and differentiated curriculum delivered by passionate educators.
With a faith that nurtures resilience and respect for others, our students educational journey is one of critical and creative thinking in a secure environment that pursues Christ through learning.
If you wish for your child to experience an exciting holistic education within the classroom and through many co-curricular opportunities St Pius' have to offer, come and see for yourself by booking a school tour below.